Description
From the love of nature
to the urban jungle
We use the finest Scottish lambswool available. The fishers trousers are knitted in our workshop, then felted, making this snug soft warm finish.
We believe in giving the best possible comfort and feel, we have taken inspiration from Thailand's Fisherman's trousers, echoing the comfort of summer heat in the winter.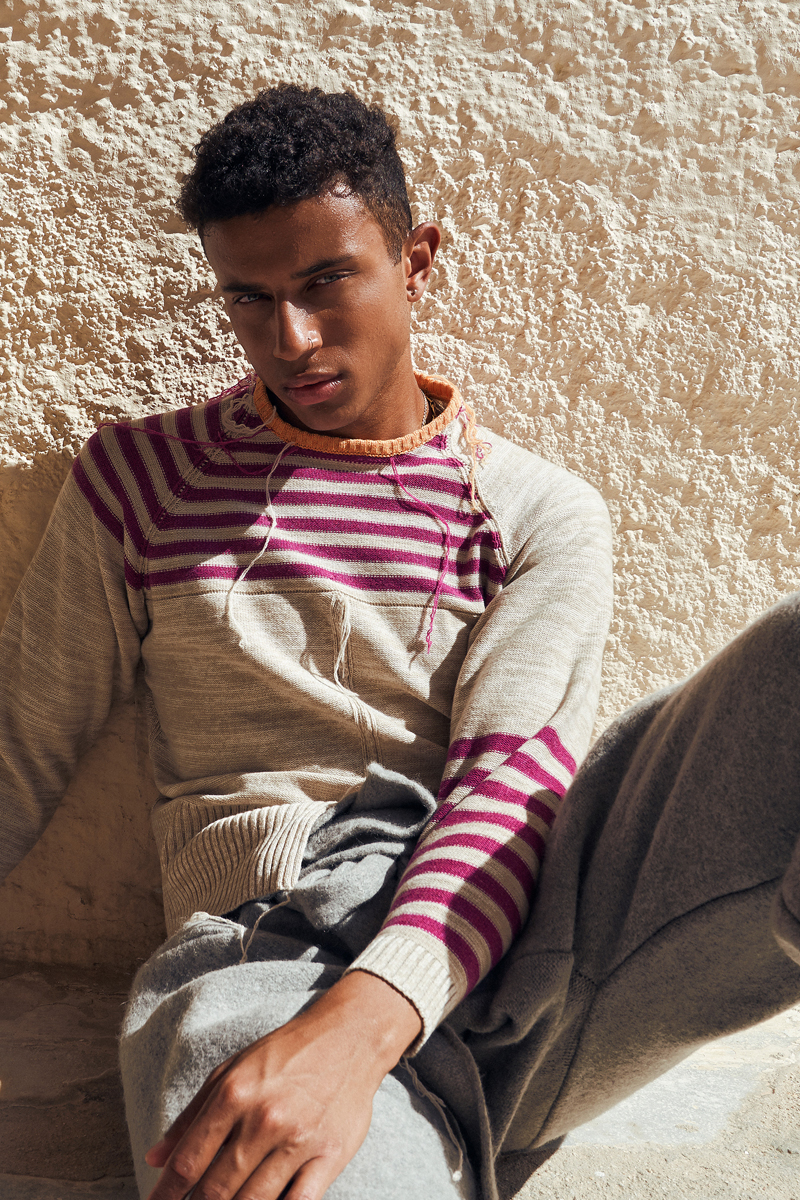 Each piece has meticulously calculated, knitted, tested, tried, washed steamed and stretched, made on a vintage industrial knitting machine, each row is accountable and treasured by hand.
We believe in showing our process in as much detail as possible, that's why we have now added an extended care label showing all the information that made each garment, from the weight to the amount of water used to create this piece.
Inspired by the loose fit Thailand Fisherman's
Trousers, we bring you a wool winter version
Stylish in every angle, sustainable through and through