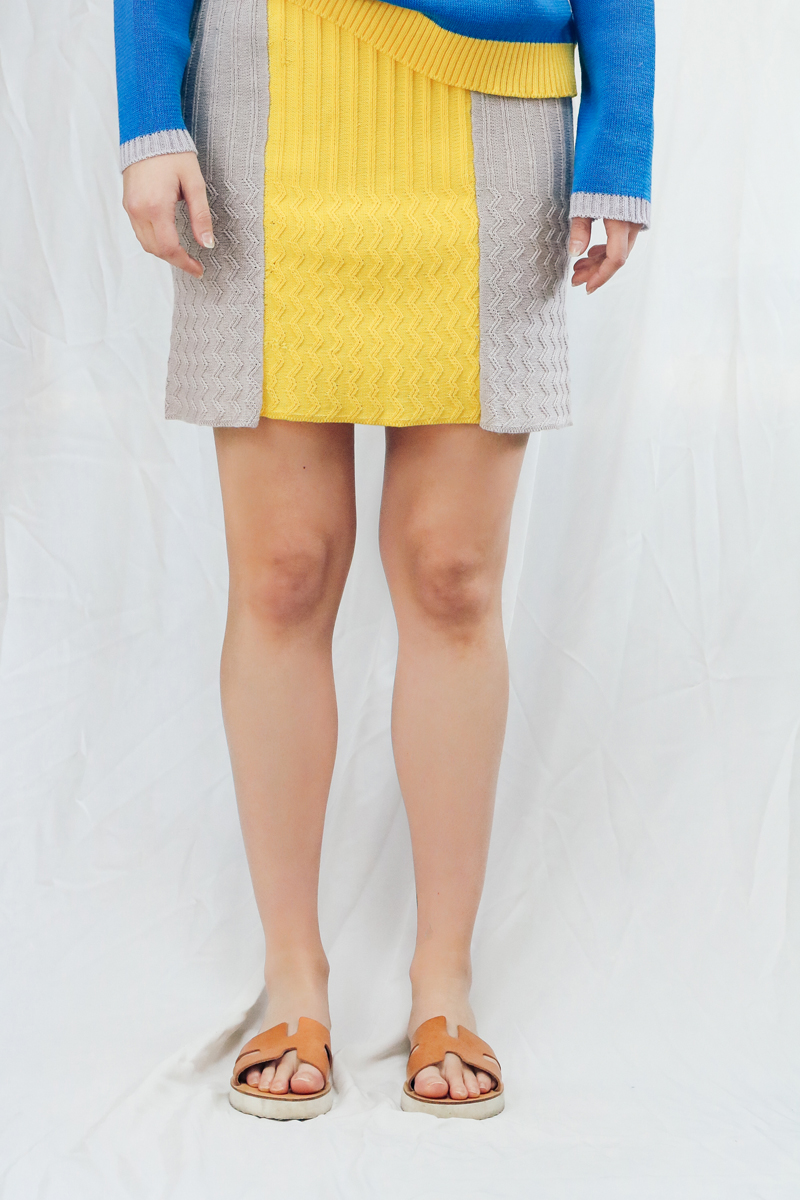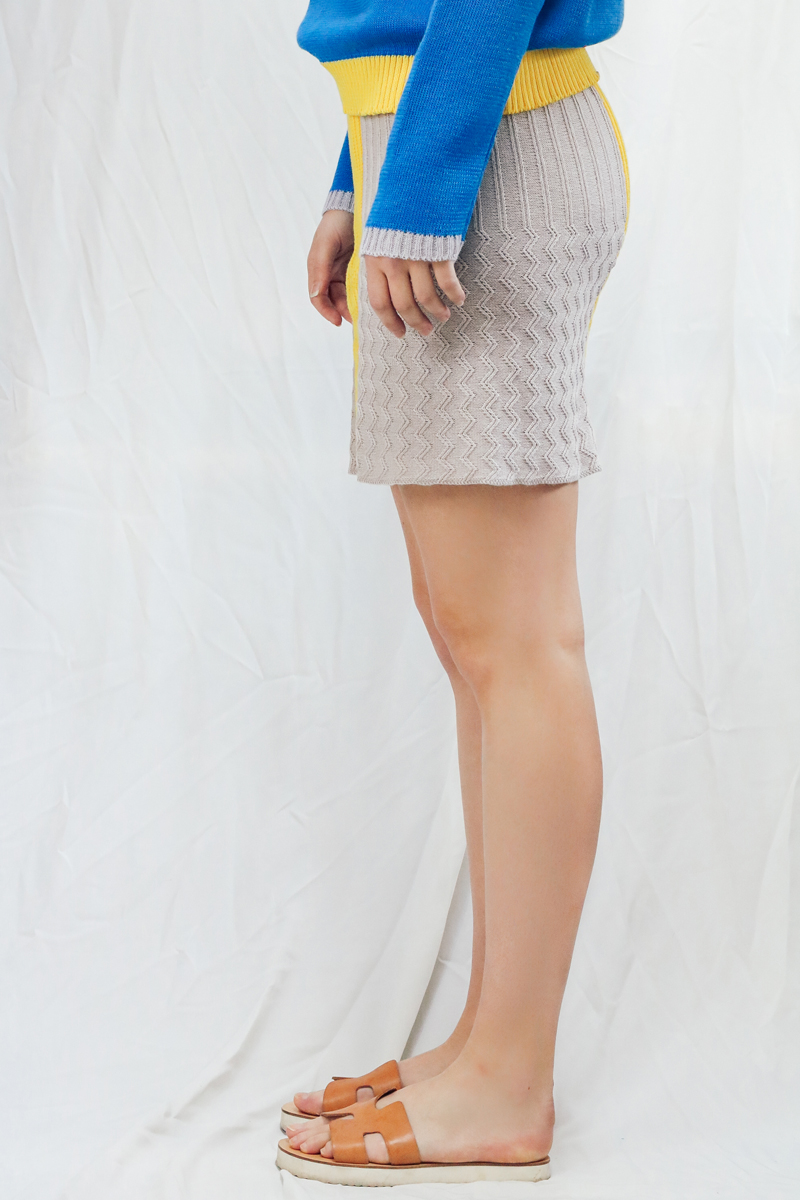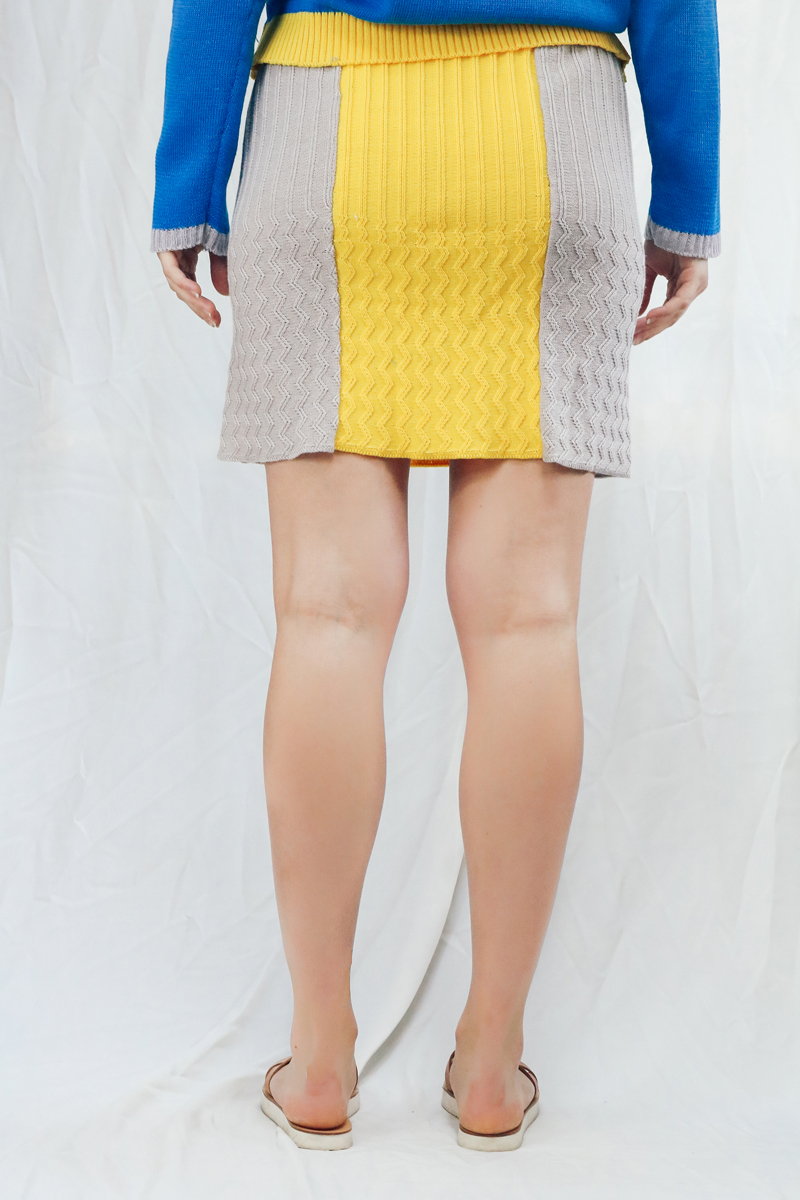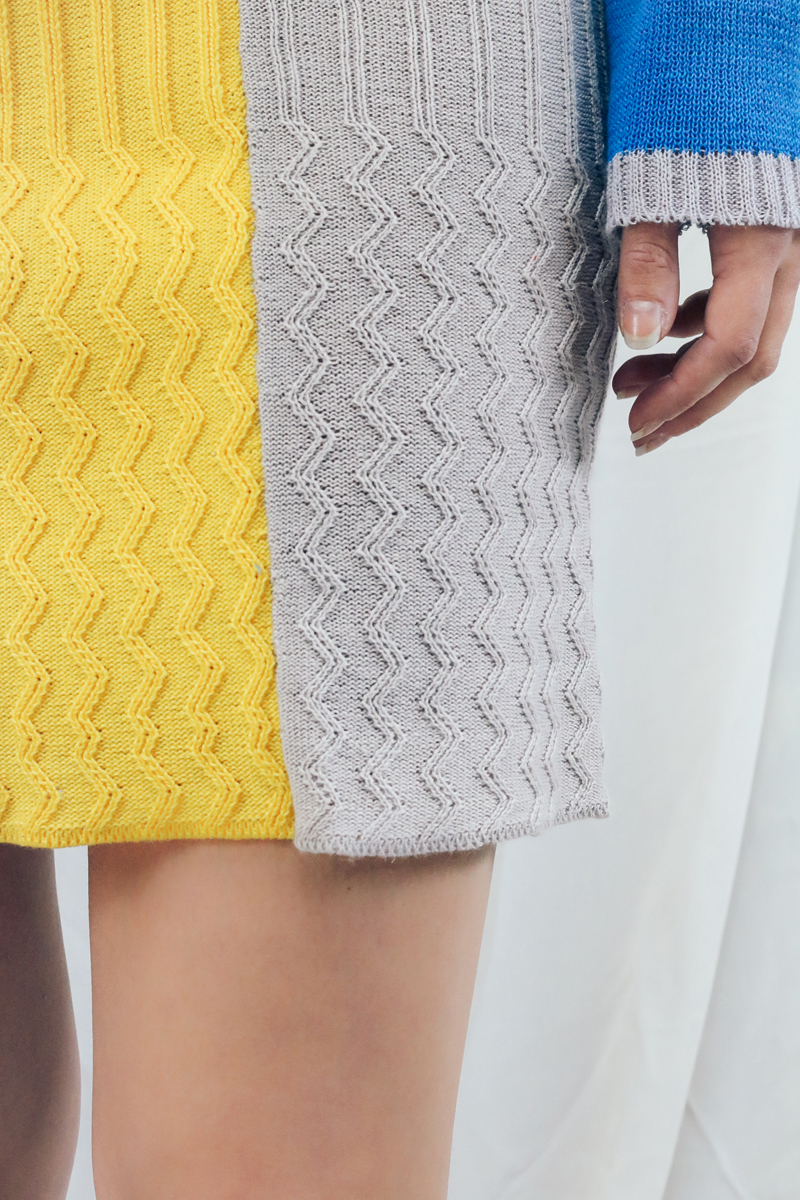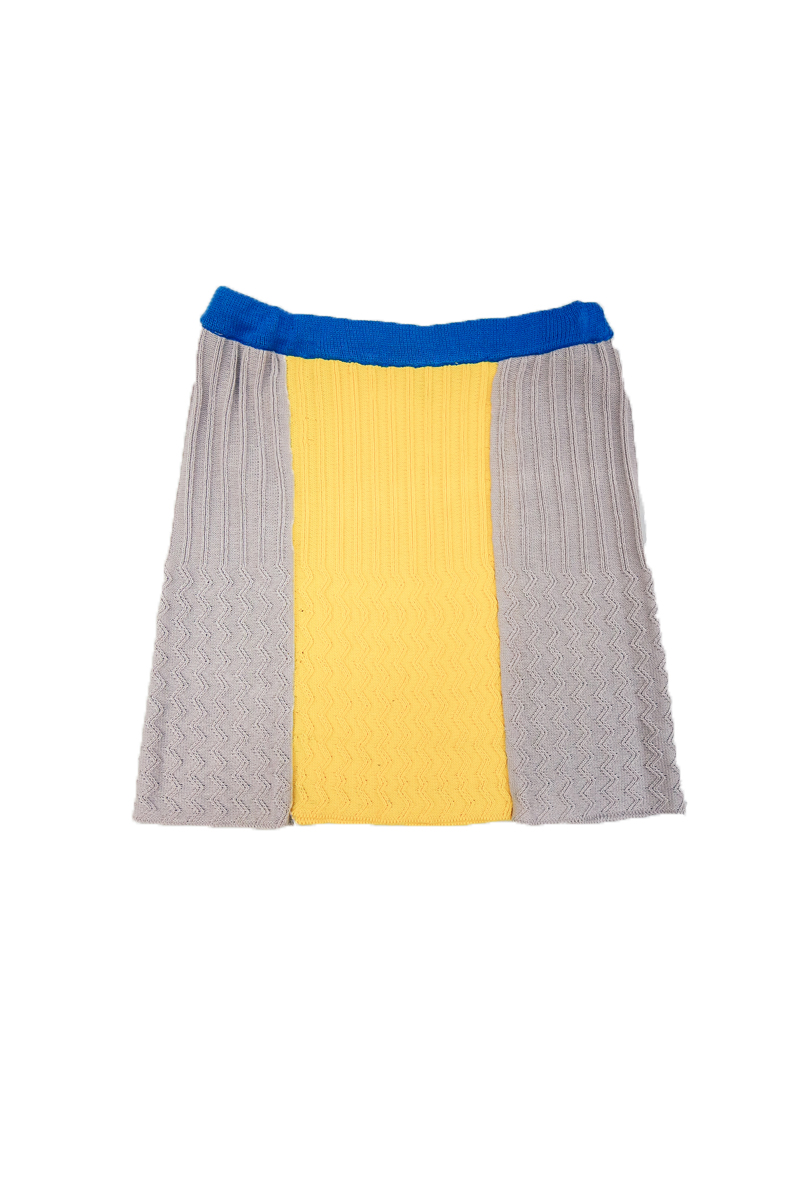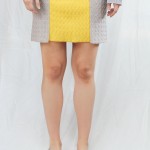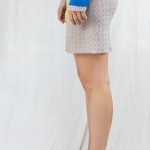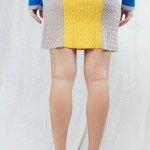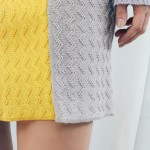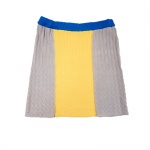 The Palmer Zig Zag Skirt
£280.00
When the world zigs, zag. That's the philosophy behind this skirt that fuses style, comfort, and our unique zig zag ribbing to create a unique stitch with a contrast elastic waist, ideal for any occasion or mood.
Hand made using a vintage knitting machine, washed, steamed and lovingly sent from the studio in London to you.
60% Flax Viscose, 40% Mercerised Cotton, internal elastic waistband
One size Loose fit, size 12 UK. Custom sizes possible.
————————————
Please take care of item, wash cool, flat dry on an old towel or dry clean do not flat iron
Made to order please allow 3-4 weeks for item to be made then dispatched
Using factory over stock yarn means each item may vary in blends and colours, this adds to the unique style each item becomes.
Returns: If you are unhappy with your item, you have 14 days on delivery to return the product, in an unused undamaged condition.