We have created lovely cashmere leg warmers for Pilates studios and yoga, for the first time we now have cashmere leg warmers. We have created a thick rib effect that fits snuggly on your legs. Giving you that extra warmth on those cold days and stylishly keeping you snug.
Leg warmers that are ethically made, knitted in London, made to order. Sustainable knitted leg warmers. Using over stock cashmere yarn, we machine knit on a vintage knitting machine tight rib knit for both Pilates and regular winter days.  
We spent several weeks knitting on the Dubied knitting machine, playing with stitches and tension testing. We wanted the fit and feel to be just right, we felt the thick rib was the best way to give that elasticity to fit various sizes and gave the right flex for those eager Pilates practitioners.  
We used cashmere as it has the great warm qualities as well as super soft feel for just lounging at home or practicing yoga and Pilates. There is a lovely comfy slit for the heal that gives that extra grip for your practice, but also you can choose to wear them more like leggings. This simple design is multi wear and functioning, which adds to our ethical ethos.  
This timeless design has a great fit, which is available in two lengths, one over the knee and the second is shin length. This gives options as people come with varying leg lengths.
As with all our products, our leg warmers are made using pre consumer waste yarn, that is made on a hand powered machine, made to order in London, ethically made, zero waste knitting process.  
These leg warmers are thick enough to wear during the winter months, but thin enough to wear under jeans for that extra snug warmth. Unisex as it stretches to fit multiple sizes, it can be styled to be worn over jeans or even under skirts.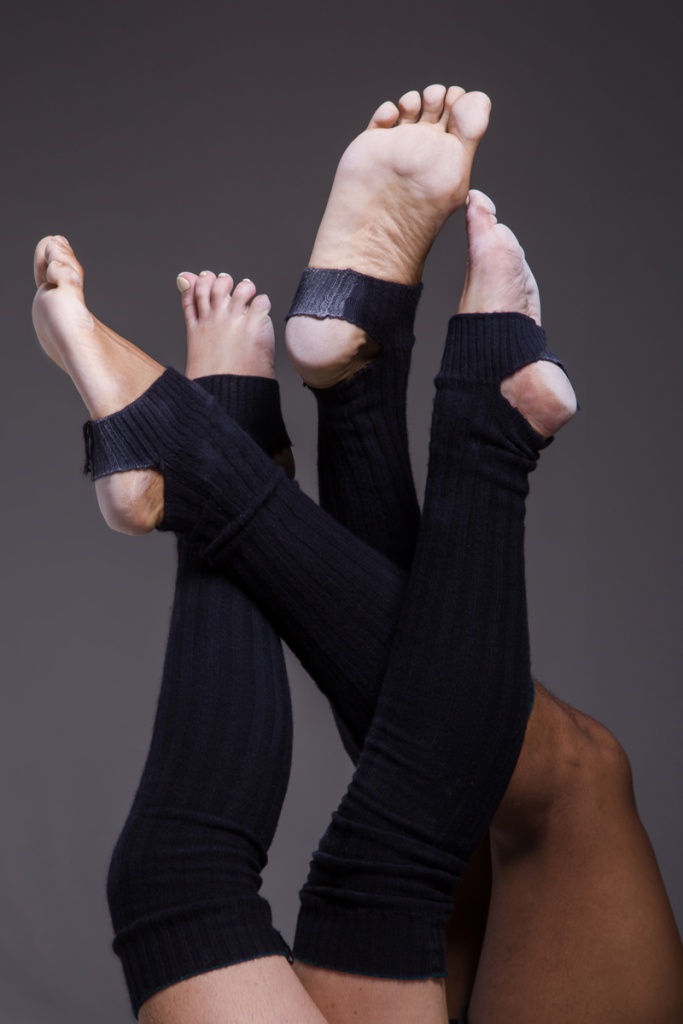 We find these leg warmers are both a lovely fashion item, that can be styled in multiple ways, as well as a functioning Pilates and yoga accessory, perfect gift for a novice yogi or advanced.  
Currently the cashmere leg warmers are available in black with a subtle green line on the top, however, can come in custom colours upon request. Check out our latest cashmere leg warmers here